When you are out hunting in winter weather it is essential you have the best cold weather hunting gloves.
Excessive cold to your hands and fingers can have severe consequences. Firstly frostbite can occur within 30 mins of exposure suddenly no more trigger finger for you. Cold fingers go numb and that means less feeling on your trigger just as you are about to take that shot.
You can avoid this by simply investing a pair of quality cold weather shooting gloves. This review and the detailed comparison table will help you choose the best cold weather hunting gloves for you.
We consider a range of top-quality hunting gloves styles and materials so you are armed with the best information when making your choice.
Things To Consider When Choosing Winter Hunting Gloves
Too thin and the gloves will not work. Too thick and you will not be able to complete more sensitive tasks.
You need to choose the right balance here depending on the type of cold weather hunting you do, as well as your hand shape for comfort.
There is no one best hunting glove that suits every condition or every hand.
Cold Weather Hunting Gloves Materials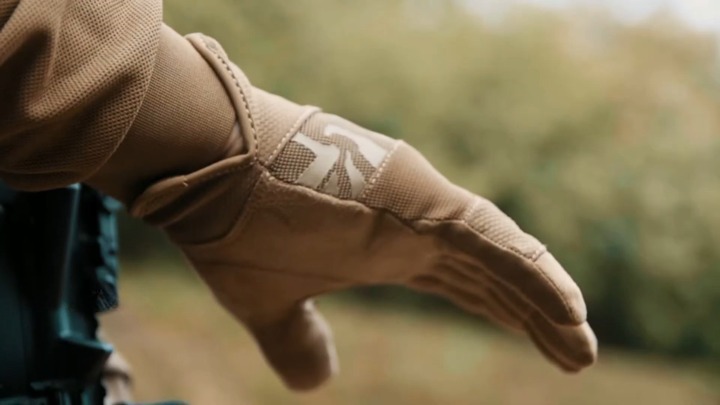 1. Leather
Leather hunting gloves whilst highly durable are not the best when you perspire. They do however offer great wind-proofing qualities.
If you are regularly skinning and butchering your harvest leather gloves will be difficult to maintain in the long term. You can regularly apply conditioner to these gloves as they will absorb blood and dirt more easily than other materials.
The downside of this is the extra scent your will be adding to your gloves on top of the natural scent leather gloves already have.
2. Fleece & Polar Fleece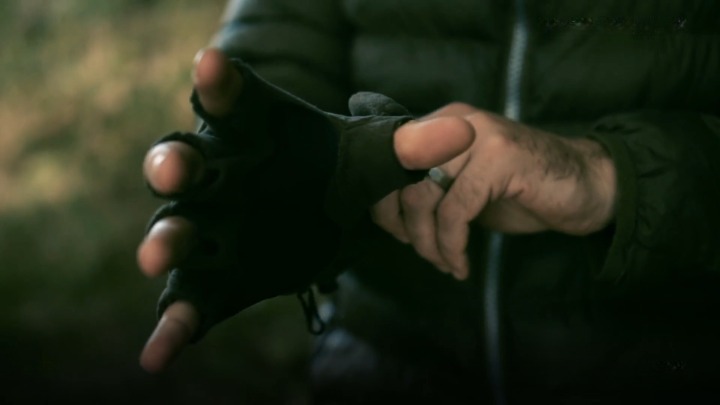 Fleece is fine for coolish dry conditions, they are lightweight and often a cheaper option. They can also be cleaned in the washing machine easily.
The big drawback with fleece is that it is not waterproof and cold wet hands and fingers are a recipe for frostbite. They also have minimum wind-proofing qualities.
I do not recommend fleece as the best choice for your cold weather shooting gloves as there are better materials available to do the job properly.
3. Wool
Wool is a fantastic natural material however for full-on winter hunting gloves there are a few drawbacks. To keep woolen hunting gloves waterproof you need to treat them with something like Lanolin which adds unwanted scent to your winter gloves.
I have never been able to get my woolen gloves 100% waterproof. They can also be heavy when wet. They are however comfortable to wear, I recommend save these for around the campfire as they do have great fireproof properties.
4. Rubber / Neoprene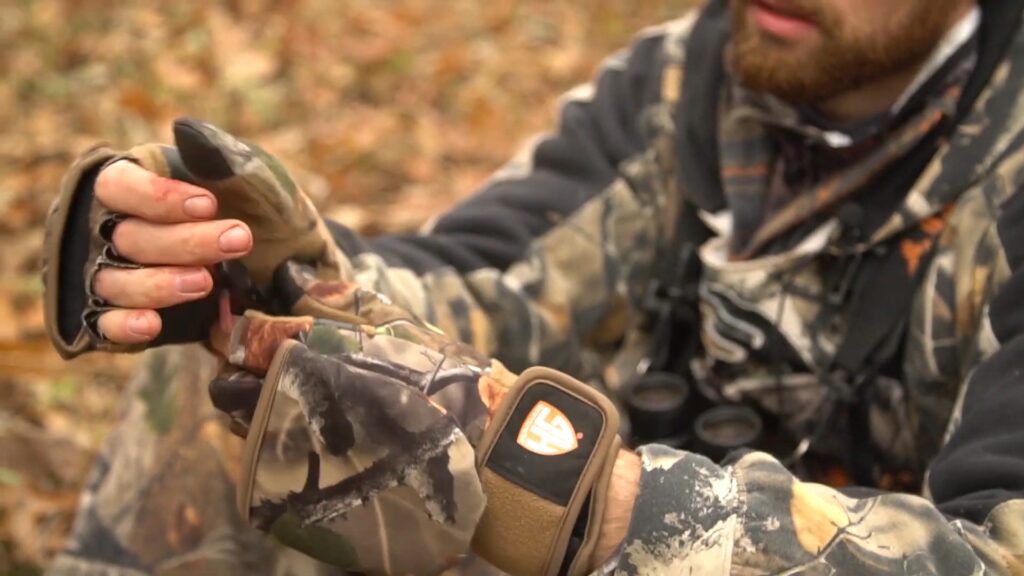 Very flexible and fully waterproof material offering great protection in the cold. Thicker neoprene or rubber gloves can, however, be challenging to wear when doing certain tasks like trying to reload your rifle quickly. They also are not breathable at all meaning any perspiration from your hands will stay trapped in the glove.
Winter Hunting Gloves Styles
There are many styles to choose from when selecting your shooting gloves for cold weather and it really comes down to the conditions you are likely to experience when out in the field.
Will it be raining, snowing, windy or dry?
Most likely a combination of all these conditions. As this article is about the best cold weather hunting gloves I am focusing on full fingered, waterproof and windproof gloves to provide full protection against the elements.
Please note these are high quality premium gloves, not cheap rip-offs. Protecting your fingers and hands from the elements is too important to take a chance on by purchasing second rate cold weather shooting gloves
Top Best Cold Weather Hunting Gloves
1. UA Scent Control Insulator 2.0 GORE-TEX®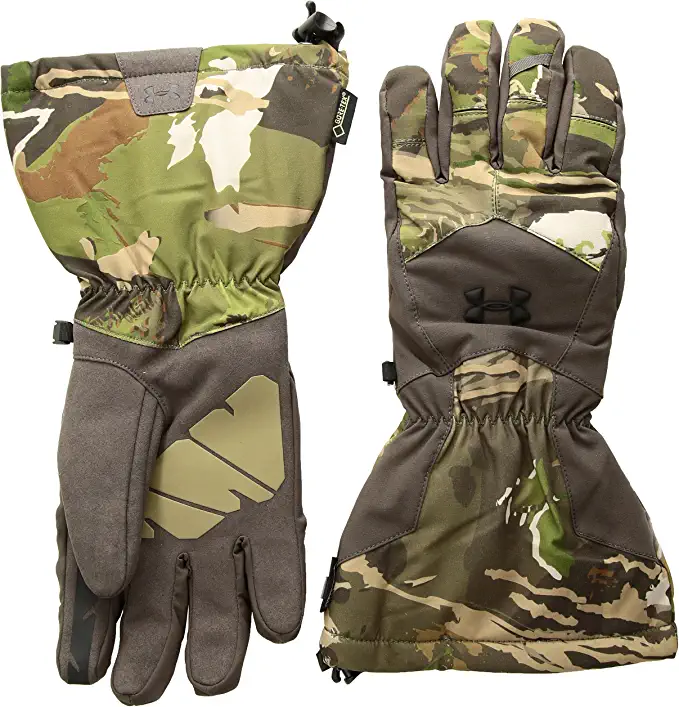 Material: GORE-TEX®
Waterproof, windproof and breathable. Lightweight. Durable leather palm
2. Sitka Gloves Delta Deek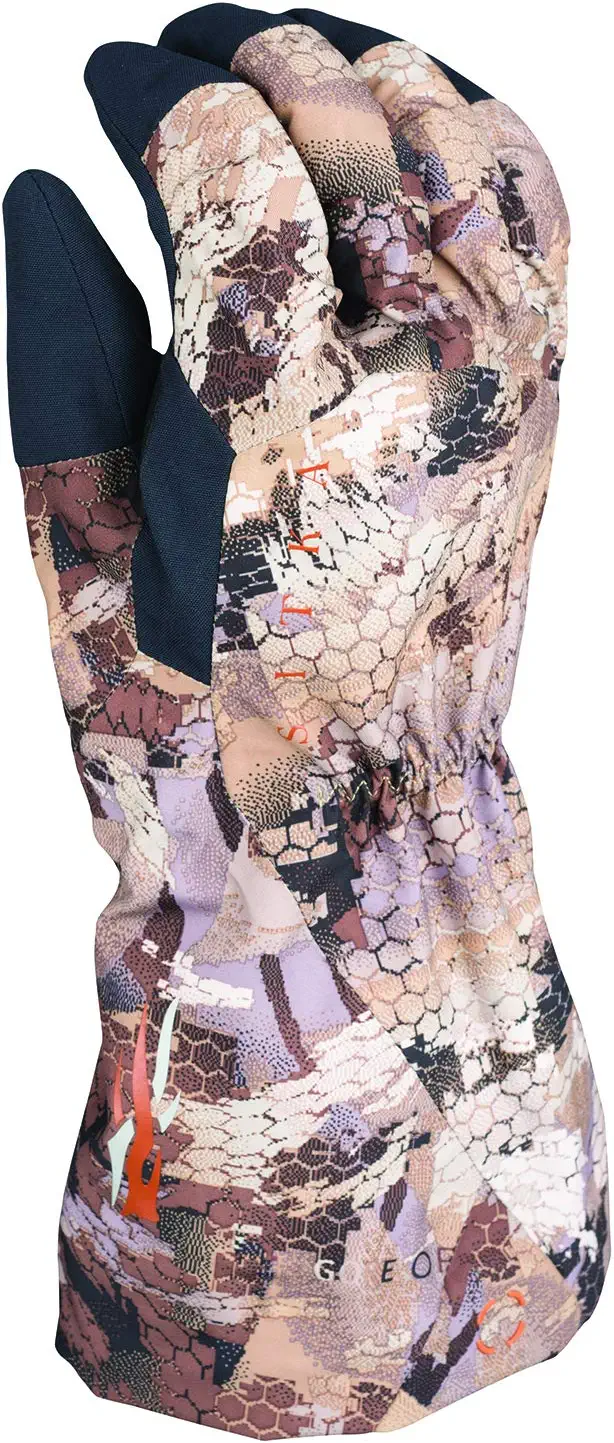 Material: GORE-TEX®
Expensive but provides ultimate protection in cold weather. Waterproof, removable liner windproof and breathable.
3. Cabela's Men's MT050® Whitetail Extreme® II Shooting Gloves with GORE-TEX® and Thinsulate™
Material: GORE-TEX® Thinsulate™
Waterproof, windproof and breathable. Specialized trigger finger.
4. Scentlok Savanna Lightweight Shooter Gloves
Material: Moisture Wiking Fabric. Carbon Alloy ®
A great early winter season glove. Lightweight fabric and Carbon Alloy® to absorb odors. Will keep you dry and has great palm grip.
5. Badlands Men's Convection Gloves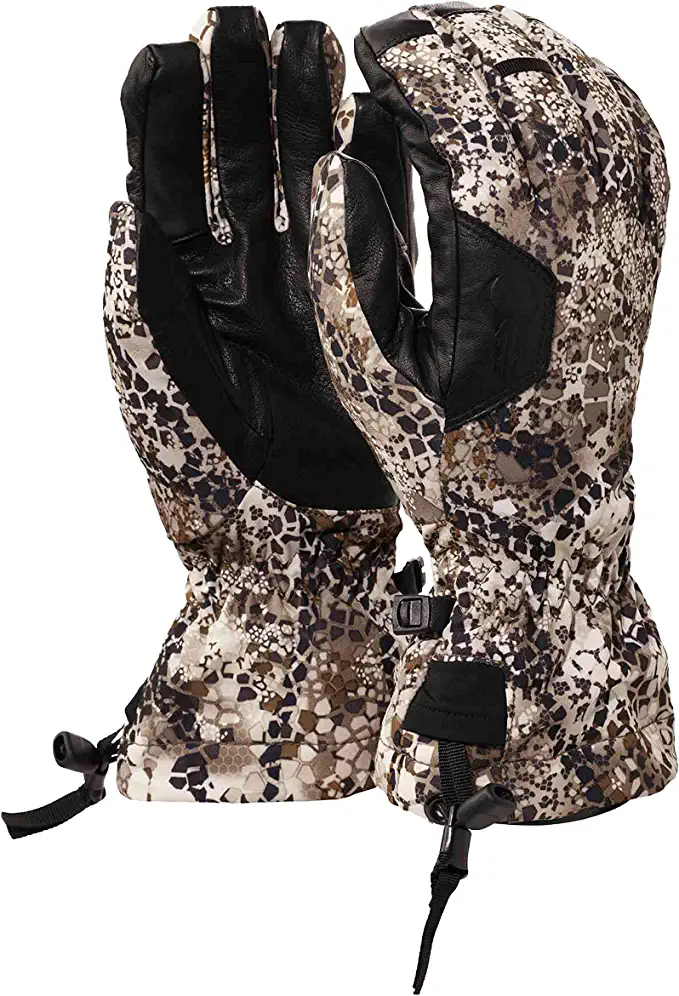 Material: Polyester and Suede palms.
Durable and warm, windproof, water resistant. Suede palms for better grip even in the wet.
6. Glacier Glove Alaska Pro™ Waterproof Insulated
Material: Thinsulate™Layer Leather Palm.
Waterproof and breathable. Very comfortable. Genuine Leather palm for added grip.
7. Sitka Downpour GTX Glove
Material: GORE-TEX®
Superb waterproofing and fully breathable Layered GORE-TEX® construction with fantastic flexibility and grip
Summary
Unless you want to lose your trigger finger invest in good quality cold weather shooting gloves. Select gloves that are waterproof, windproof and breathable for the best outcome.
-TEX® and similar materials provide the best all-round solution.
Enjoy the season!
For more great hunting equipment reviews check out this page.